By
Quattro Build
House Extension converted from the garage
Many of the houses have attached garage. Many of us use it regularly to keep the car overnight or it is a place where all our tools, boxes and other important things are stored. If we want to extend our place we need to check if we really need the garage to store our car, if we need the garage just to store lots of unnecessary things which we are not going to use. Converting your garage into modern look House Extension in Hampton or Richmond area could be a fantastic move towards increasing the value of your property.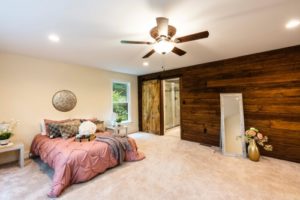 Replacing the garage
If we have a big enough garden with the driveway, we can consider building the open space place with the roof for our car. We can also build a small shed at the end of the garden – to store all important tools. If we have an attic – it could be the extra storage for our goods. As you can see there are many options to consider. There is always a way to extend our living space.
Extend our house by converting the garage into living room, office or kitchen.
Deepends of the condition of the garage, house extension would be just the matter of adding the door to connect the house and garage and decorate the space a bit. Or it could end up as a huge project with changing the walls, inserting windows, doors, fitting new installation, etc
Planning Permission
Depends of the type of the garage we already have, we may need to obtain planning permission. It is always good to contact local authority for advice. You can always have a look around your neighbours and see if there is someone who already converted their garage into living space. Many times you need to stick the design of your existing buildings so house extension will look as a part of your home.
What if there is a distance?
There are also options if we have detached garages or sheds not connected to you house. The options are here as well. You can build the covered walkway. It could be a good way to separate our office, or guest bedroom from the rest of the house. It all depends what we want to achieve by doing our house extension.
How much light do I need?
Light is a very important factor when thinking about house extension especially in Hampton or Richmond area. There must be at least one widow for habitable rooms. If you want to go a bit further and make glass ceiling – this will make the room very bright and looks modern. Glass ceiling could a very good solution if our house extension is nearby our neighbours. Placing the windows, velux windows or glass ceiling needs to be well planned taking into consideration the purpose of newly arranged space.
Any other connection to our house extension?
It depends in what condition our garage was used, but in the best case scenario we have central heating, light, water connected. If that is done – it will speed up everything as we can concentrate on arranging and decorating the place. If our garage was only a room without windows, water supply, central heating – this could extend our budget.
Don't worry – Quattro Build is here to help you
Get in touch with us if you are planning house extension in Hampton or Richmond area. We can help you from the early stages of the project until the end. We can recommend the best, most appropriate and modern solutions. Contact us if you live around Richmond and Hampton or any other area and you want to build your House Extension with Quattro Build. Send us an email to info@quattrobuild.co.uk or call us on +44 78576 444 11